white clay - face planter - portrait planter - pot head - air plant - handmade pot - ceramic planter - garden sculpture - spring - summer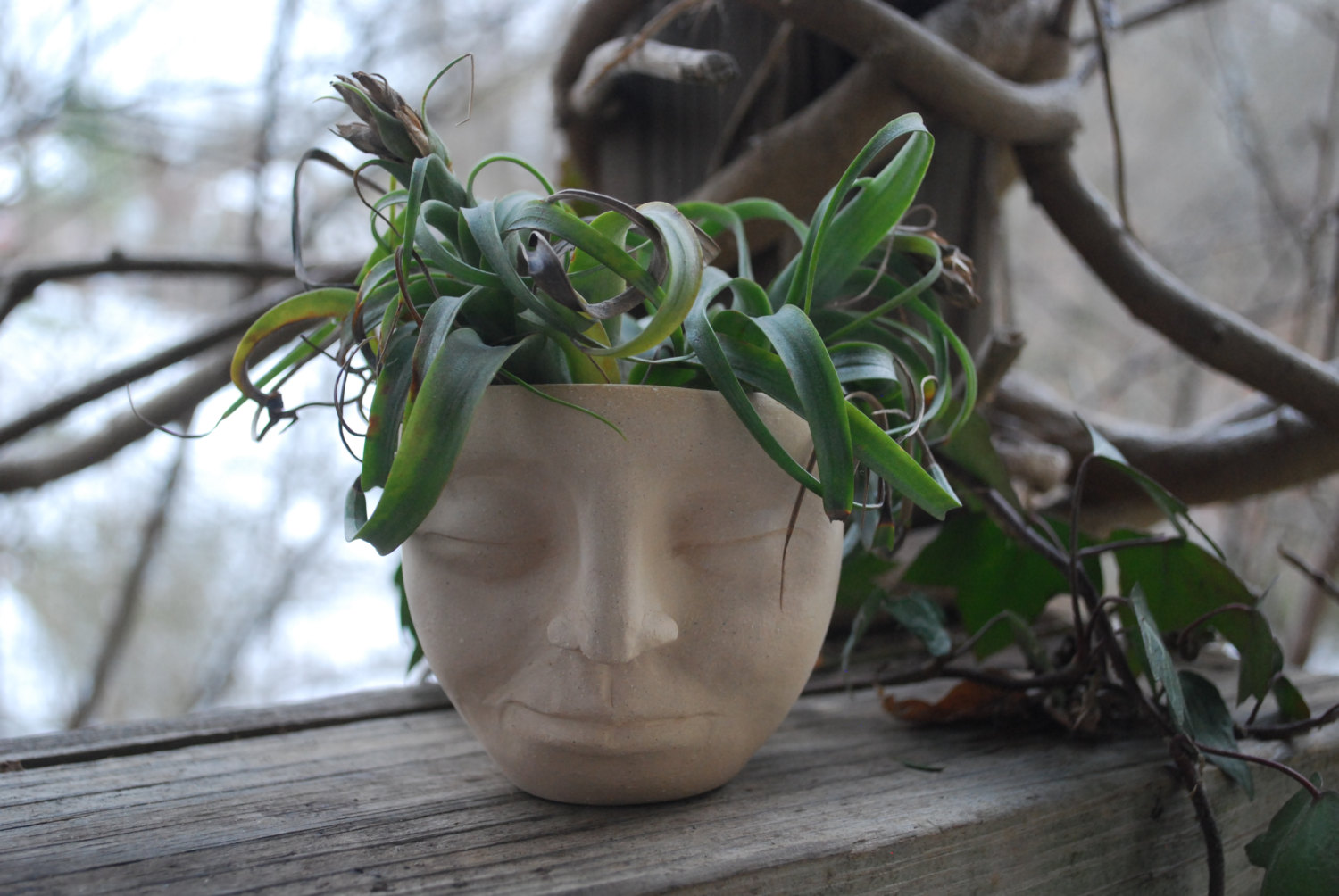 white clay - face planter - portrait planter - pot head - air plant - handmade pot - ceramic planter - garden sculpture - spring - summer
These planters are handmade. First the general shape is formed using a pottery wheel, then each piece is sculpted into a face.

Each planter has a drainage hole in the bottom, and is fired turning the clay piece into ceramic pot.

The size, shape, and facial expression of each planter will vary slightly.

Each face is sculpted with closed eyes, no ears, and sometimes a slight smile.

I'm making these planters in two sizes, roughly 5 and 9 inches tall, and roughly the same width as height. These planters should be brought indoors if freezing weather conditions.

This listing is for portrait planters made with white clay, other listings will be for different clay colors.
sold out