Sapphire blue earrings - crystal drop earring - cobalt blue - crystalline glaze - crystal jewelry - sapphire - wholesale - ultramarine blue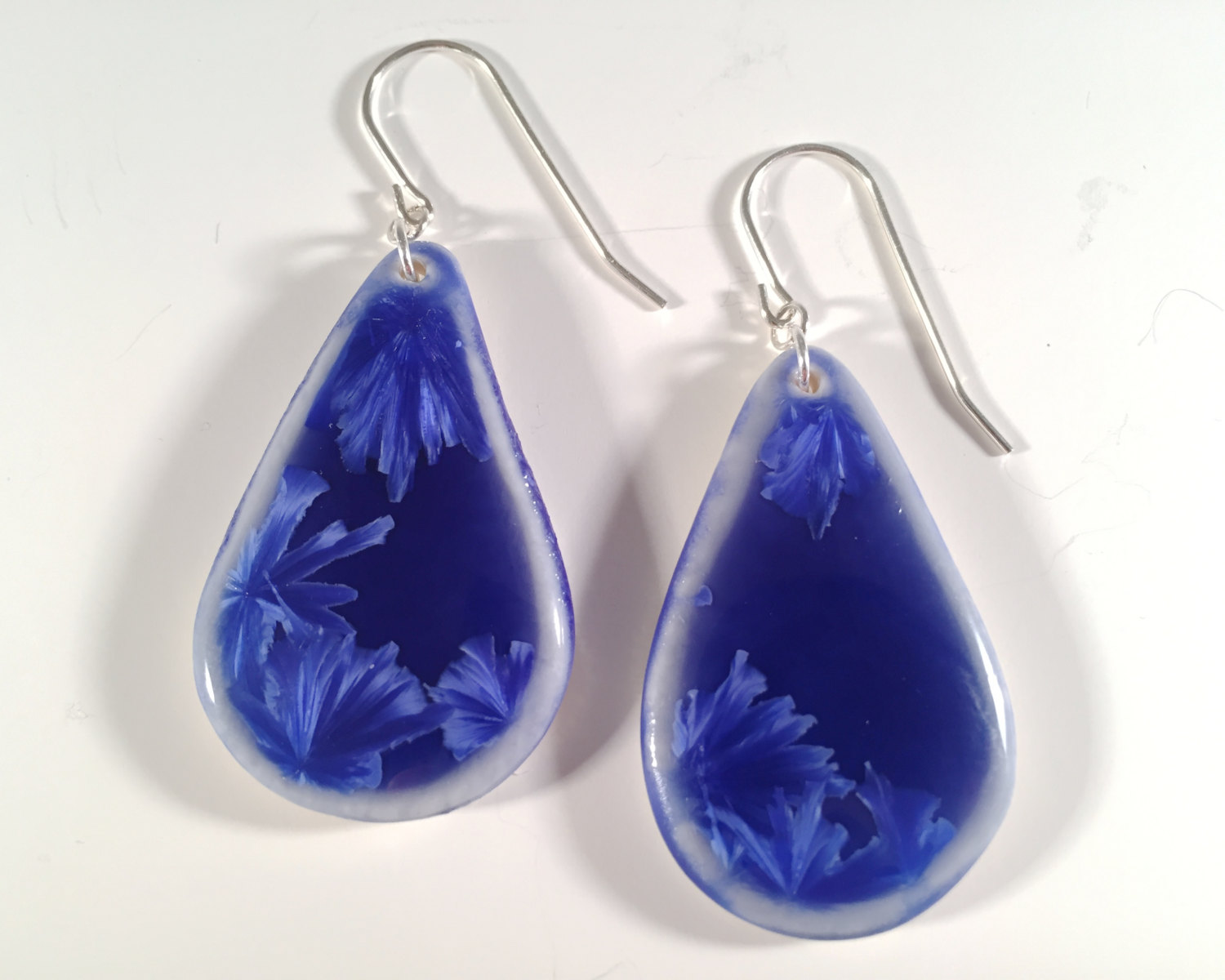 Sapphire blue earrings - crystal drop earring - cobalt blue - crystalline glaze - crystal jewelry - sapphire - wholesale - ultramarine blue
These are handmade using porcelain, and a crystalline glaze which I formulated.

The earring hooks are sterling silver.

As these porcelain earrings cool in the kiln, the glaze forms crystals within the molten glass, at around 2000 degrees fahrenheit.

This glaze technique produces unique pieces, with crystals frozen in glass in naturally varying ways.

These earrings form blue crystals in a blue glass.

earring dimensions ~ 2 x 1 inches

I will try to keep a few pairs in stock, larger quantities may take about a month to create.
sold out