Handmade geode vessel - handmade geode sculpture - geode sculpture - green geode - ceramic sculpture - emerald green - home decor - natural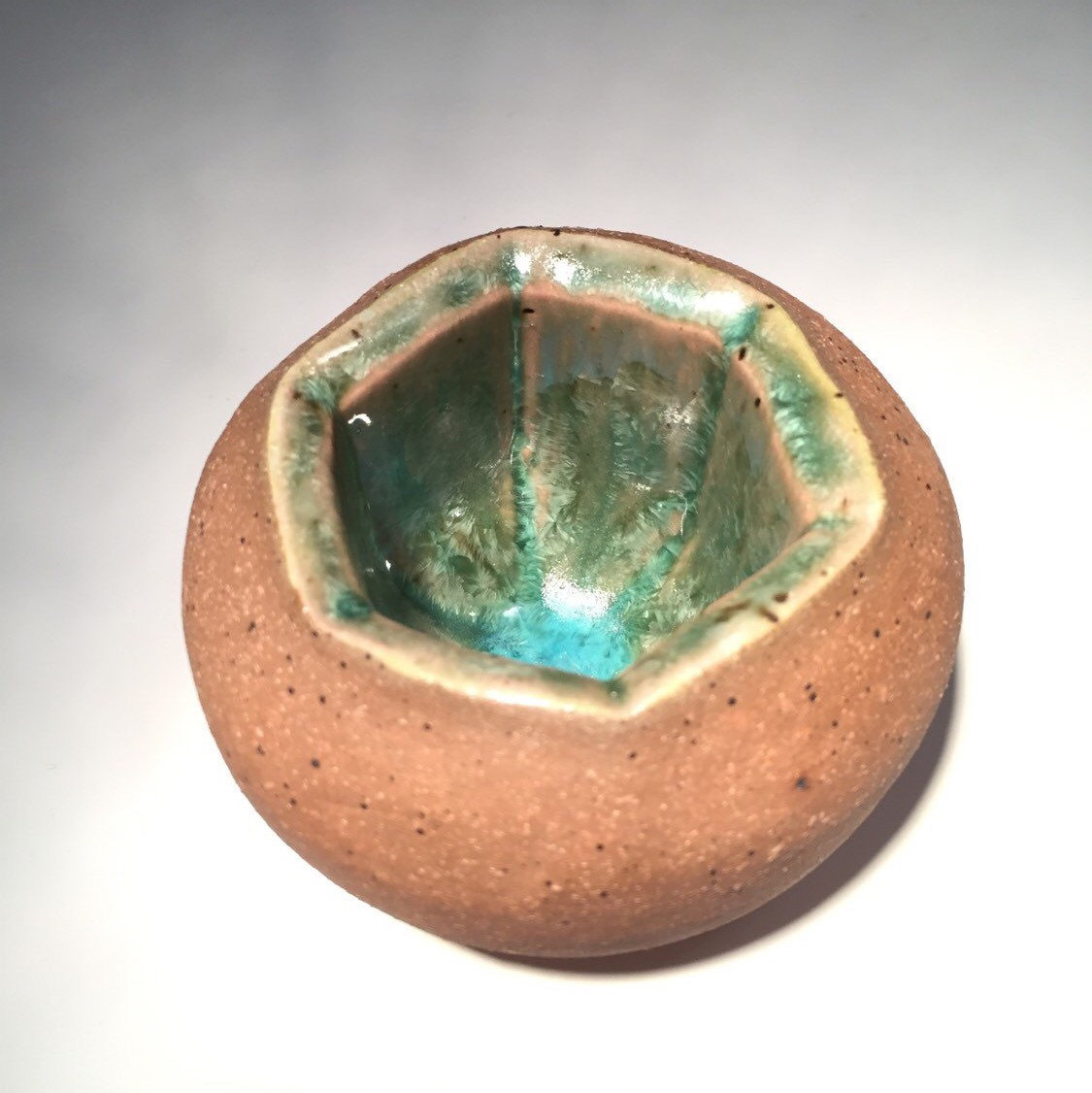 Handmade geode vessel - handmade geode sculpture - geode sculpture - green geode - ceramic sculpture - emerald green - home decor - natural
These little geodes vessels are sculpted by hand from a speckled red clay.

The geometric interiors are lined with a green crystalline glaze, which formed Willemite crystals within the molten glass at about 2,000 F in my kiln.

These little vessels are meant to resemble geodes, they might be used to hold small things or just to wonder at.

Each is roughly 3 cubic inches in size.